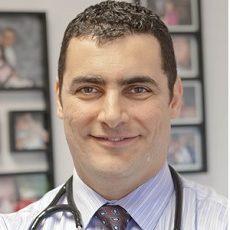 Ayham Shneker, MD
Dr. Shneker is an established Internist in San Antonio Texas, and the President of San Antonio Premier Internal Medicine group. He received his medical degree from Damascus University, Faculty of Medicine, and received his residency from Texas Tech University. He has been practicing for 18 years, and he is affiliated with many major hospitals. He actively runs 4 clinics and one physical therapy center within San Antonio area. His passion centered around his patients' healthcare development, and his goal is to be their trusted and most reliable health provider. Dr. Shneker believes that patients' health is not only about diagnosis and prescribing drugs, it also includes building a long-lasting relationship with his patients, taking time to understand their various concerns, assessing their cases regularly, follow up with their progress, and effectively contribute to their overall wellbeing and liveliness.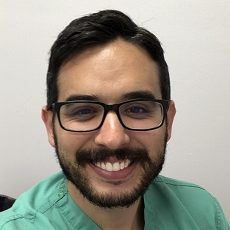 Gabriel Ortiz‐Varela, MD
Dr. Gabriel Ortiz‐Varela works towards creating a better health care experience in San Antonio, TX. He earned his medical degree from the University of Texas Medical Branch, Galveston, then he completed his residency in Internal Medicine at the Ochsner Medical Center. He has received the award of 'Role Model for Compassionate Bedside Manner, Nursing Staff and Charge Nurses' at the Ochsner Medical Center.
He is a member of the American College of Physicians and the Louisiana State Medical Society. He enjoys giving back to his community and has participated in many volunteer activities, and he believes in providing comprehensive and holistic medical care, to enhance his patients' overall health. He approaches patient care with compassion and positivity. In his free time, he likes hiking, running, biking, kayaking, rock climbing, and traveling around the world while helping others. (Southcross and Military offices)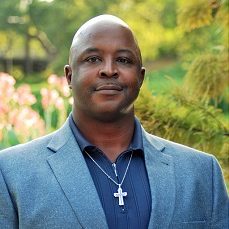 Lafitte J. Holmes, Sr, APN
Mr. Lafitte J. Holmes, Sr is an Advanced Practice Nurse that has been with San Antonio Premier Internal Medicine since 2010. He has a Master's Degree in Nursing Science from the University of the Incarnate Word. He is credentialed with the ANCC as a Clinical Nurse Specialist in Adult Health. His has been a Licensed Nurse since 1994.

Mr. Holmes prior medical experience before joining our practice includes 14 years employed at Baptist Health Systems as a registered nurse in various departments to include nursing administration, emergency department and intensive care.

Additionally, he served 21 years in the United Stated Army Reserves with various missions overseas providing medical care for U.S. and Allied forces, training foreign army's in medical echelon of care in Europe and the Middle East.

Mr. Holmes was born in Fernandina Beach, Florida. He is married with 3 adult children and currently 3 grandchildren. He has lived in the San Antonio Area since 1993. (WW. White and Military offices)
Ronald Beasley, FNP-C
Mr. Ronald Beasley Family Nurse Practitioner (FNP) treating patients in South East San Antonio and Floresville, TX. After beginning nursing studies in the United States Army, Mr. Beasley completed an Associate Degree in Nursing at San Antonio College. He later completed a Bachelor's Degree in Nursing at the University of Texas at Arlington. Mr. Beasley later finished his Master's Degree in Nursing, Family Nurse Practitioner at the Texas Tech University Health Sciences Center in Lubbock, TX. Prior to attending graduate school Mr. Beasley gained extensive and valuable medical background in his twenty plus years nursing experience in critical care and emergency medicine.

Mr. Beasley also had the distinct privilege of flying for 9 years with San Antonio AirLife and earned his 1500 Mission Patch as a San Antonio AirLife flight nurse. After completion of graduate school, he realized the importance of expanding his knowledge of diabetes a disease that impacts many South Texas residents, he furthered his education by attending specialized training with some of the nation's leading endocrinologist and now is using cutting edge technology in the treatment of diabetes. He remains active with Texas Tech and many other universities providing clinical training for graduate students. During his off time albeit limited he enjoys fishing, hunting and spending time with his wife and two children. (Southcross and Floresville offices)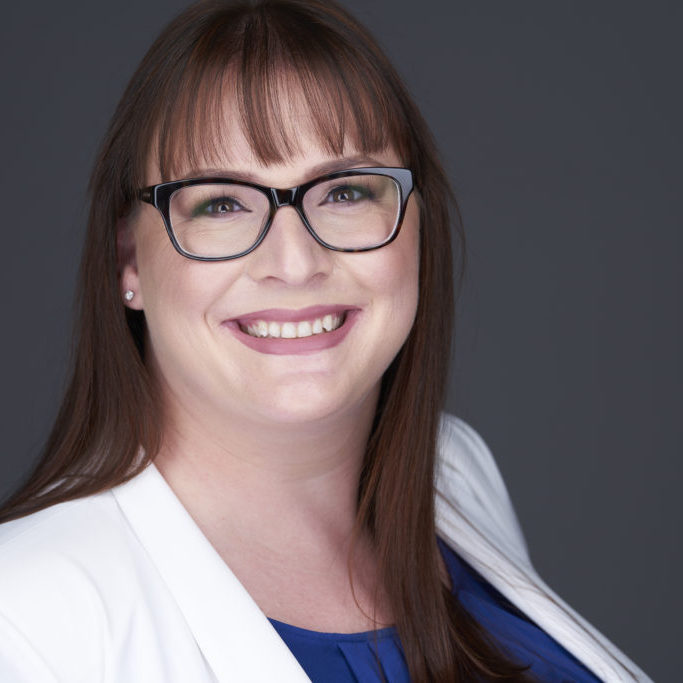 Naomi Clifton-Hernandez, FNP
Naomi Clifton-Hernandez is an ANCC board-certified Family Nurse Practitioner. She completed her Associates of Nursing at San Antonio College in 2012 and her Bachelor of Nursing at Texas Tech University Health Science Center in 2014. She began her nursing career in an Intensive Care Unit that specialized in cardiac and thoracic surgeries. She also gained experience caring for patients in the Emergency Department and Post-Partum units. She completed her Master of Science in Nursing at Texas Tech University Health Science Center in 2019 with a focus in family and health and wellness.

Naomi Always believed that primary care medicine is the solution to avoid many unnecessary and long hospitalizations. It has all the practical tools to catch the healthcare issues during the early stages, and to improve our quality of life..

Naomi is a native to San Antonio and lives with her husband, son, and two dogs. She enjoys spending time with her family and friends, being a wannabe foodie, running, and listening to podcasts on a variety of topics.